About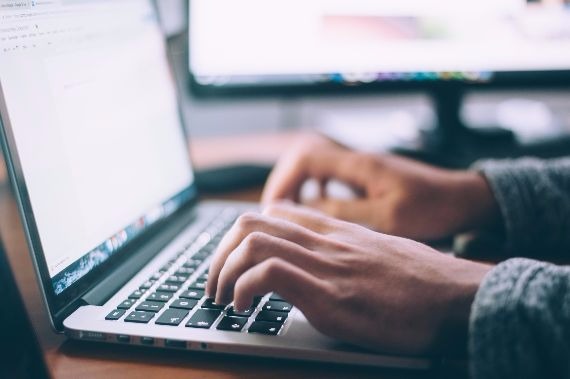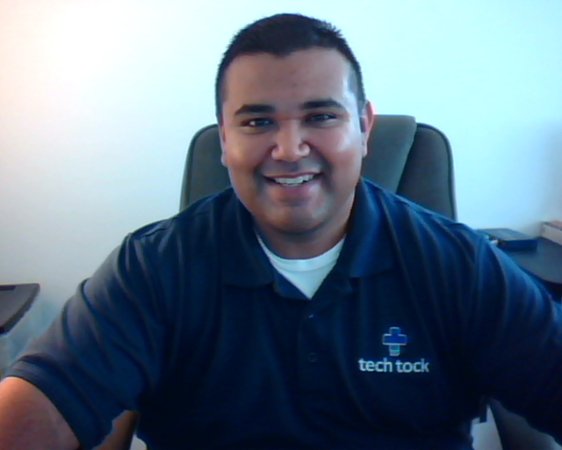 Tech Tock has worked with IT dynamics in various industry categories from personal home computers to corporate networks and from residential personalized on-call services to public sector work for the US Department of Justice. Tech Tock has always believed that customer service means personal treatment at reasonable pricing making for the most important value proposition a company and its products could have: trust. Our commitment: Tech Tock believes that 24-hour computer support means building on excellence and nurturing relationships. Quality and hard work at affordable prices is our most precious commodity, and we deliver. Let our live, local pros, who understand your dilemmas and are eager to work with your schedule, save you money and demonstrate unmatched results. Whether your personal computer is choking during routine downloads or your small business network is crawling while an employee needs it NOW. Let Tech Tock be your go-to source.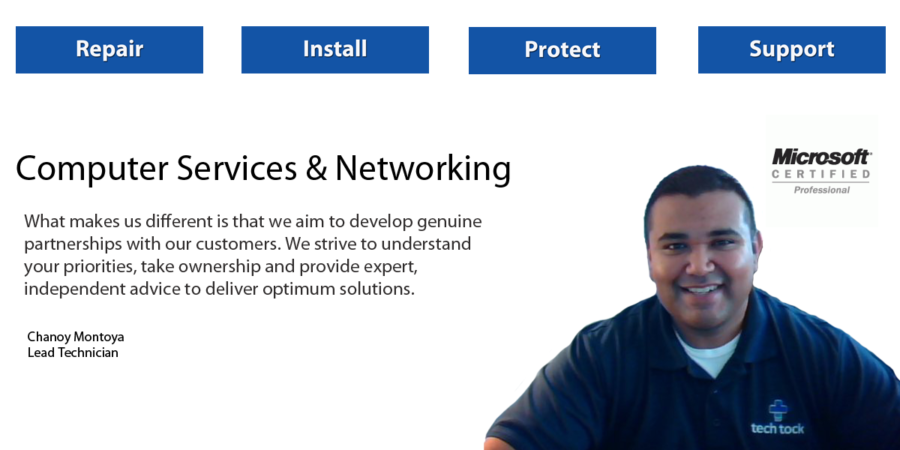 Services
We'll troubleshoot any computer or network and diagnose software and connectivity issues as well as perform basic data recovery. If additional or upgraded hardware is required, we'll provide an estimate of how much this will cost. We'll fix operating system issues, including boot errors and blue screens. If we discover any viruses and spyware on your device, we'll remove them for you. Once repairs are completed we will test your computer or network to make sure everything is working properly.
By using cutting edge remote technology, we are able to fix most system problems where Internet connectivity is available. Our support ensures that whenever and however often you need us, we are able to give you the help you need.
How long does it take for malware to infect your computer or network? If you don't use the right security systems and software, maybe not long at all. Cybercriminals are more sophisticated than ever before, and they use a diverse arsenal of tools to gain access to your information. Some security products just don't have the resources to keep up with new threats as they emerge. But we know how to protect you from such threats. As the cyber-attacks get worse, our support just keeps getting better. 
Our Hardware and Software Installation Service seeks to make your life simple by coming to you and installing new parts, equipment, or accessories on your computer as well as your network. We'll install your software and configure it on your existing computer and setup your wired or wireless network. If you have business applications that need to be shared within the office we can do that too.
Quick Support
If on-site services don't work for you then our remote support may be the answer. Our Quick Support is competitively priced for home users, local businesses, schools and other organizations providing help and advice with your computers and services in a way that is both practical and personable. Here are a few of the remote services we offer.
Payment
For Your Convenience You Can Now Make Payments Online!
Sign in to PayPal or pay with a Credit Card